184 Broad Street is being offered for sale for the first time in seventeen years!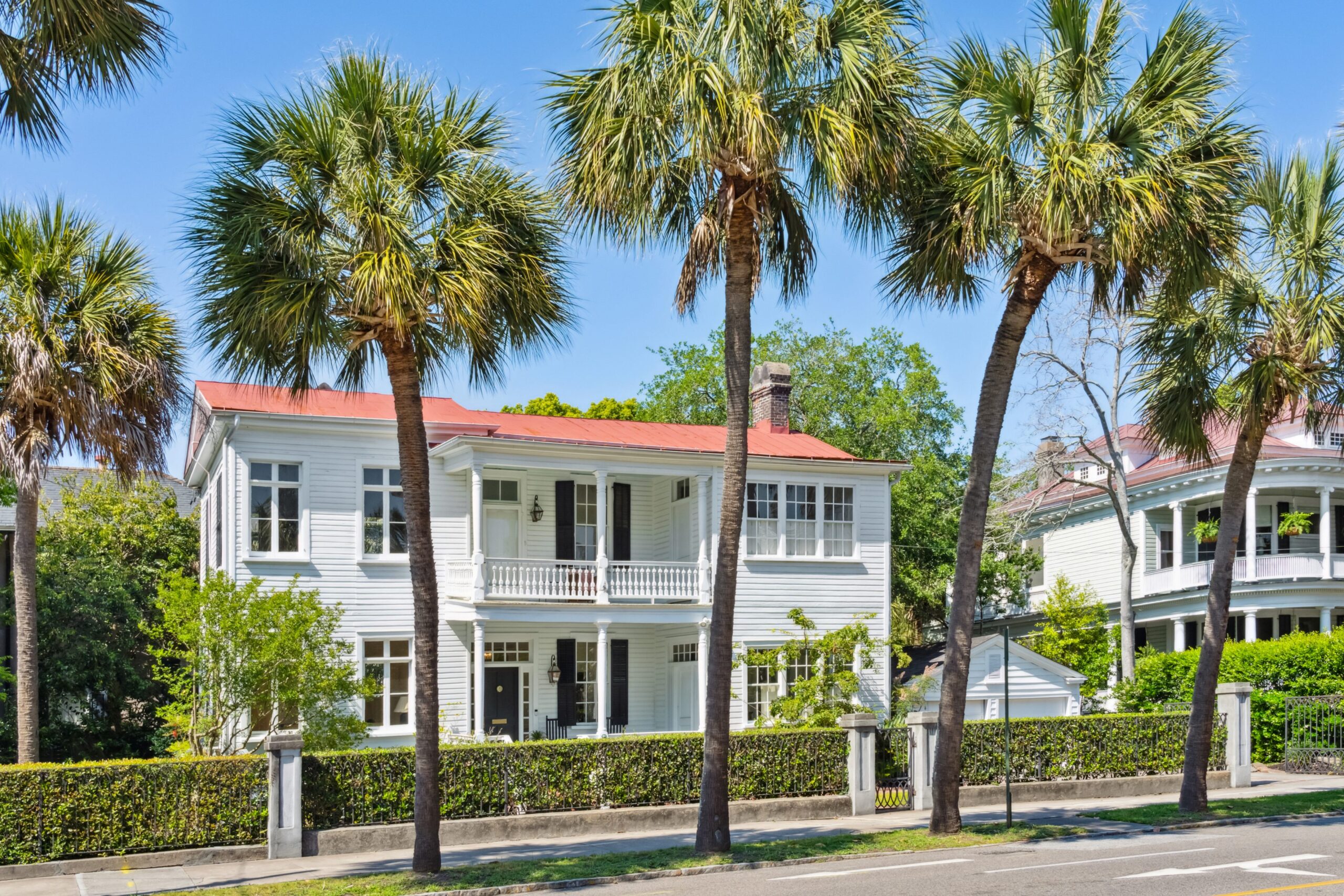 This charming, updated property features 2 bedrooms and 2.5 baths, overlooking iconic Broad Street. Constructed in the late 1800s, this home is approximately 2,000 sqft with high ceilings and abundant natural light throughout.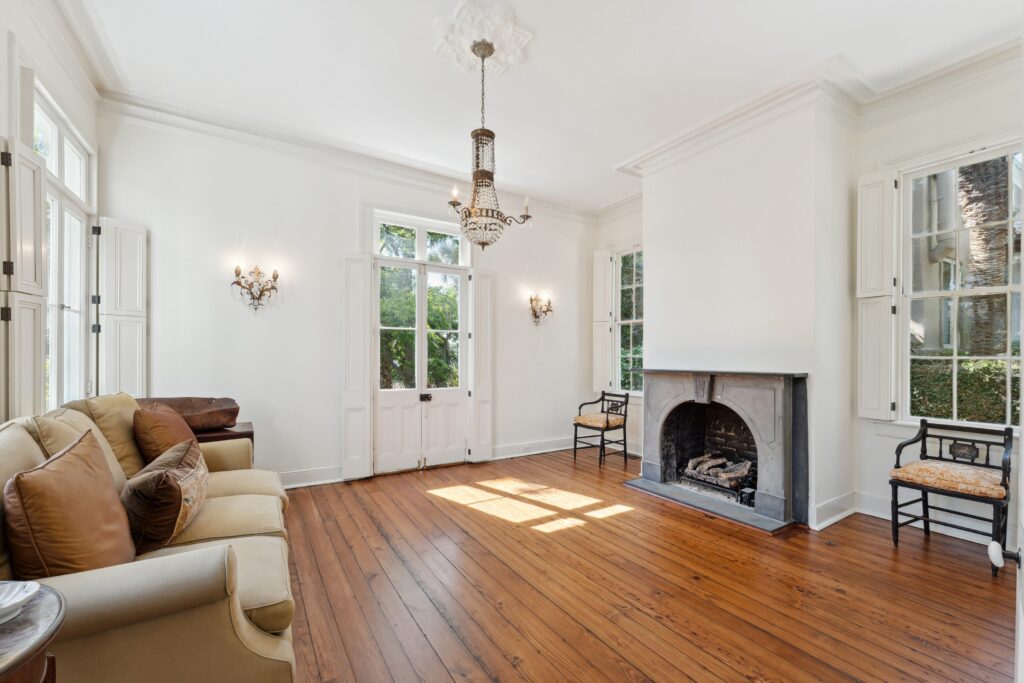 The property includes a large manicured front yard, plus a two-car garage. The first floor consists of a large drawing room as you enter, with a spacious dining room adjoining the renovated galley-style kitchen.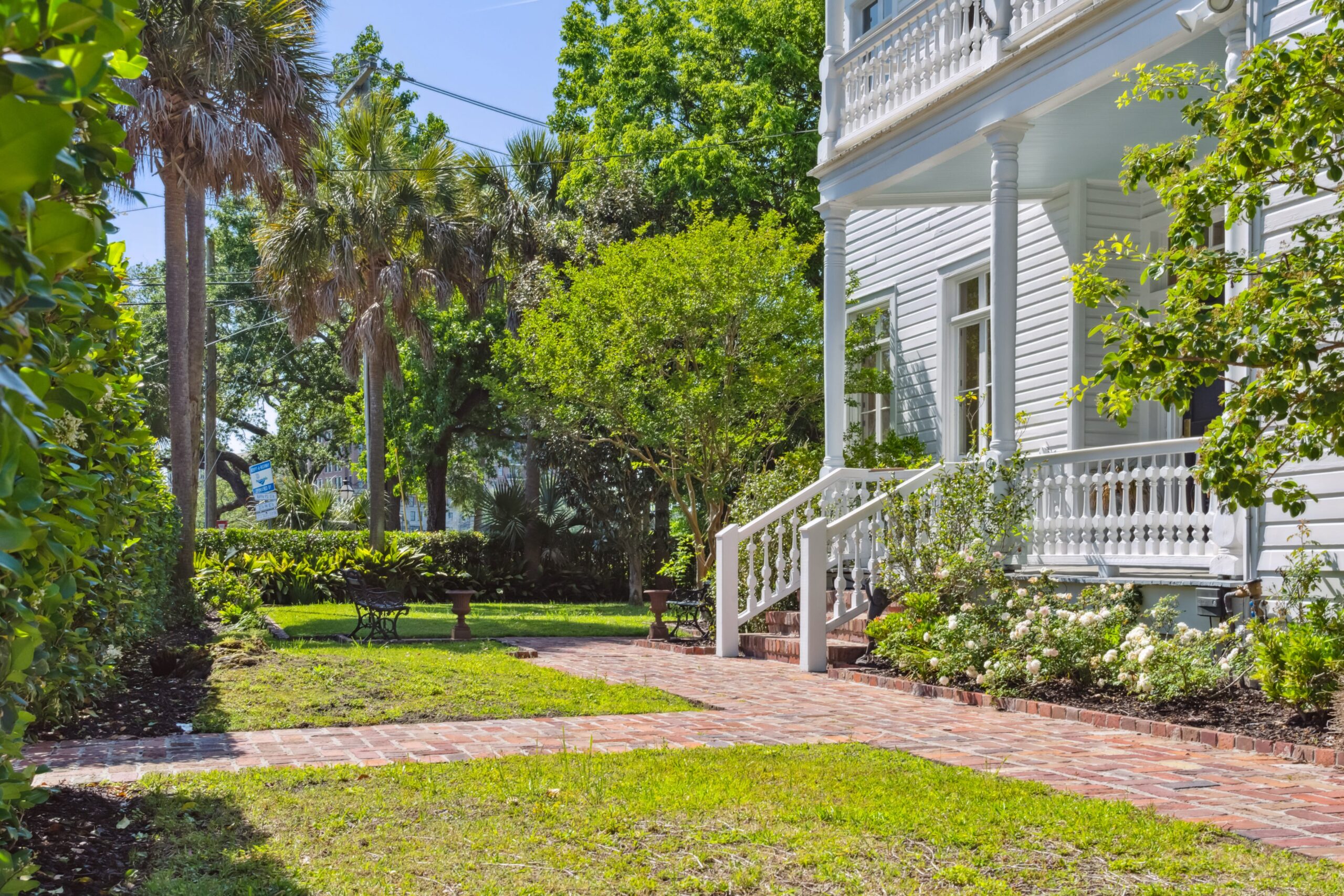 Both the primary and secondary bedrooms are on the second level, complete with a large piazza offering views of Colonial Lake.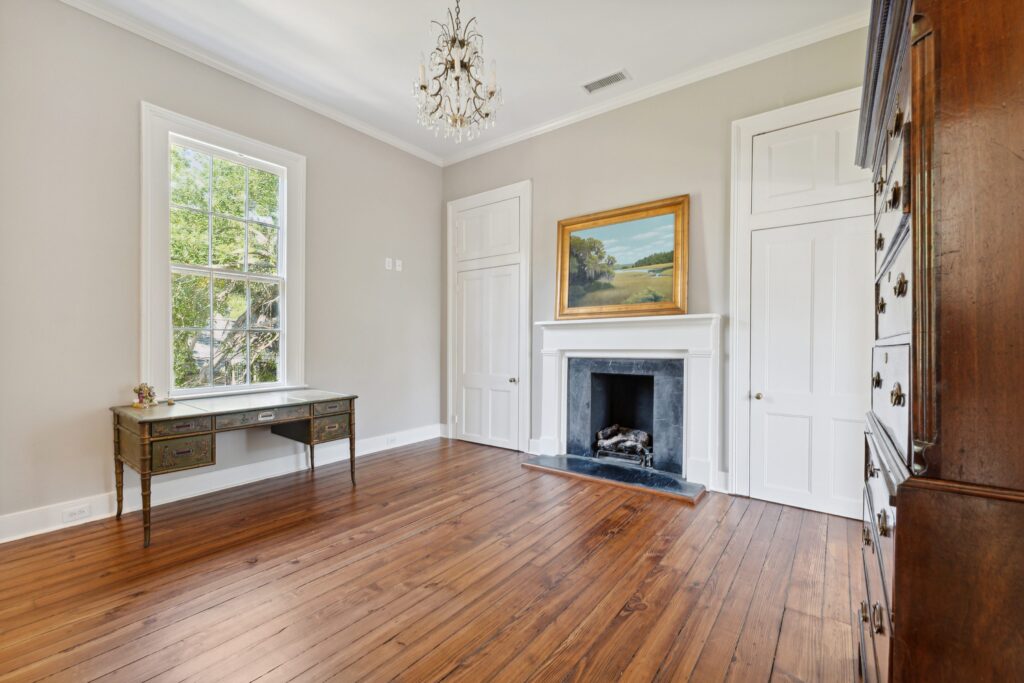 184 Broad is centrally located, within walking distance to boutique shopping, fine restaurants, and many of Charleston's historic attractions.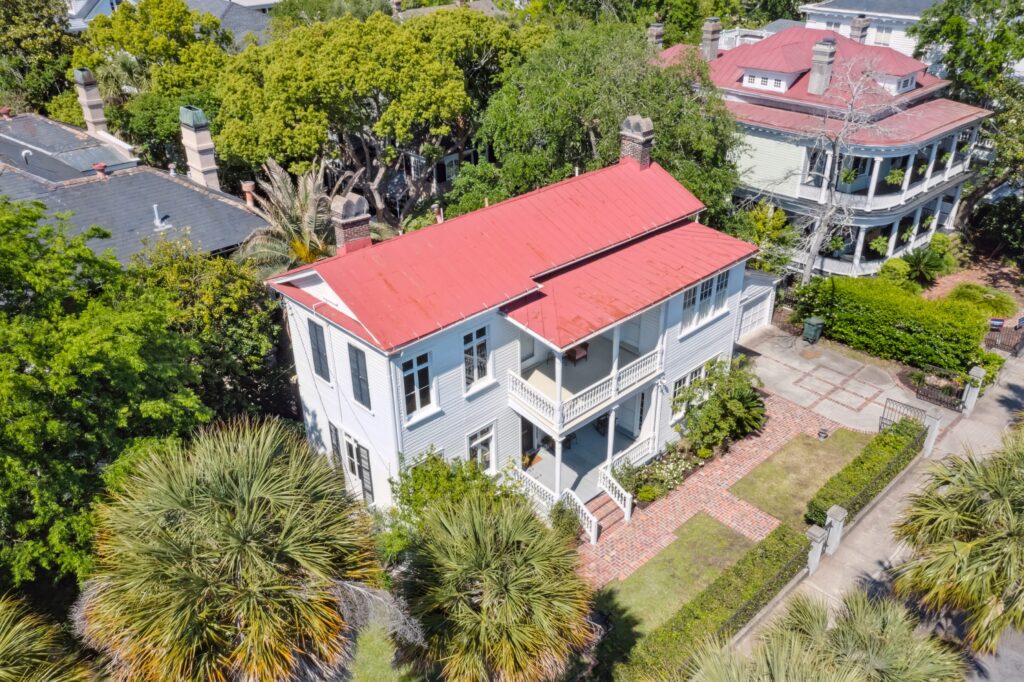 For more information, visit our website here!
All photos are the property of Carriage Properties, LLC.
Circa 1812. Purchased after construction and renovated by Dr. Vincent LeSeigneur in 1814. Born in Normandy, LeSeigneur relocated from Santo Domingo. He was known as a caring and generous physician who practiced medicine in Charleston for over 50 years. LeSeigneur added the two adjacent lots, north and south, around 1826 to create the unique garden enjoyed today. The crenelated stair addition to the north along with the adjoining of the main house to the dependency was done around 1900 by the Hopkins family. The Hopkins/Lebby families owned the property for over 100 years.
The main house is a three-and-a-half-story masonry home, handsomely finished with south-facing, double-tiered piazzas. The top level piazza is open with a balustrade; the first level features a beautiful row of nicely fluted Doric columns. More recently, this fine masonry home was meticulously restored, offering a historic and lush setting. The location is one of the best in the South of Broad area, quiet and picturesque. Sited on the historic bend of lower Church Street, the lot offers formal gardens and a private pool terrace on the south piazza side of the property. In addition, the north garden features a rare parking court with a private gate from Church Street giving additional access to the heated and cooled garage, kitchen, and pool house.
Inside the home, the interior plaster work is second to none with fine Adamesque details – handsome door surrounds, intricate carving, plaster friezes, all painstakingly restored by hand. From the windows and piazzas, this home offers eighteenth century postcard views with an abundance of light.
The first floor drawing room is very fine; the second floor drawing room is one of the best offered today in the historic district. The kitchen was recently redeveloped along with the addition of a glass wall allowing easier access to view and enjoy the garden. Quartz countertops, Wolf, Miele, Thermador, along with chic custom cabinetry help to create a modern and functional showpiece.
The lush pool terrace is perfect for entertaining with family and friends. There is a separate pool house that originally was one of the few remaining pigeoneers in the city. A private outdoor spa is to the rear corner of the garden. Additional features include climate controlled garage; parking for multiple cars off street; separate laundry; smart house electronics to control security, climate, lighting, and music (Sonos); gallery lighting; electric gates.
For more information, visit our website here!
All photos are the property of Carriage Properties, LLC.
This charming South of Broad Queen Anne era home was lovingly restored in 2016-2017, offering a true turn-key purchase experience. Open and spacious, the sunlit floorplan features the perfect blend of historic and contemporary, wrapped in double piazzas, living to the chic rear pool garden area.
4 bedrooms and 3.5 baths all on two manageable levels, even a separate office with piazza access. The recent deep renovation included copper roof, systems, HVAC, kitchen, and baths, along with a piazza rebuild. This is easy living for years to come. The revised floorplan and additions were artfully transformed by expanding the kitchen family space, while creating a private primary suite to the rear, all overlooking the lush pool area.

The garden oasis is complete with a beautifully designed pool and outdoor entertainment area, all walled to the rear of the property. You will find additional storage in the garden with a separate rebuilt structure, a rare find in Downtown Charleston. Great for storing bicycles, pool cushions and equipment.
Off-street parking. Easy to occupy, meticulously maintained.
For more information, visit our website here!
All photos are the property of Carriage Properties, LLC.
Carriage Properties is thrilled to announce that Travel + Leisure Magazine has once again named Charleston the #1 City in America for the TENTH YEAR IN A ROW!

With its vast history, gorgeous architecture, and amazing local dining and shopping, it is no wonder that our beautiful Holy City is still making an impression. Check out the full list on the Travel + Leisure website here.

Congrats, Charleston!
After a 2-year hiatus, the Gibbes on the Street Party is BACK and we are returning as an event sponsor!

We are so excited to return to Meeting Street for the very best food provided by local chefs, and music by local talent.

Check out the website here for more information or to purchase your tickets now.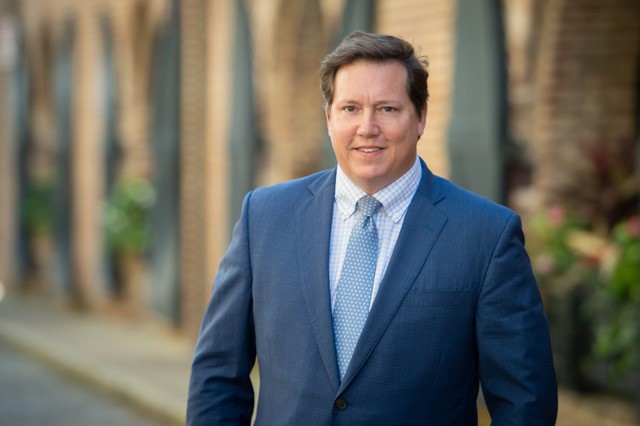 Carriage Properties is pleased to welcome Kristopher King to our team!
A native of Aiken, SC, Kristopher studied Architectural History at Trinity College and obtained a Masters in Historic Preservation from the University of Pennsylvania before making Charleston his full-time home. Over the last 25 years, he has developed deep professional connections and local knowledge of Charleston real estate. He has developed infill projects, undertaken or contributed to countless rehabs and restorations, and worked with scores of homeowners, architects, and contractors, earning numerous Carolopolis awards.
He is an Adjunct Professor at Clemson University, a presidential appointee serving on the Advisory Council on Historic Preservation, and a board member of Drayton Hall. He has been a community leader advocating for Charleston's neighborhoods and has served on numerous city and regional task forces addressing everything from growth to tourism management. Most recently, he worked leading the turnaround of the Preservation Society of Charleston, initially as President of the Board, then as its Executive Director. Kristopher understands how unique and special Charleston truly is.
We are excited to bring his passion, experience, and knowledge that will certainly benefit his clients!
Rare, turnkey equestrian estate of 81.7 pristine acres nestled in the stunning Lowcountry, listed by James Maybank. An oak-lined private drive delivers you to a truly secluded natural oasis just 10 minutes from Downtown, James Island, and West Ashley.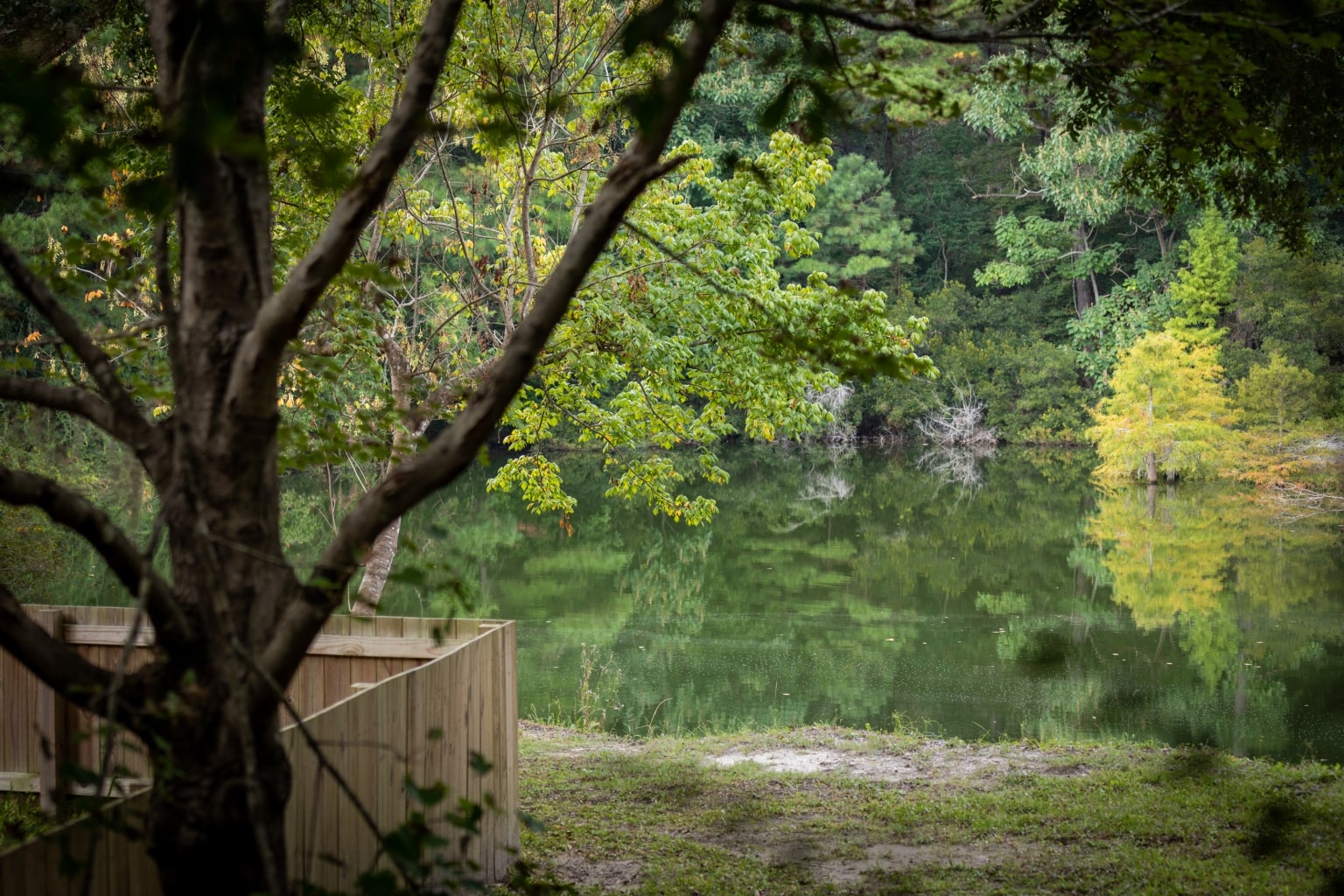 Many notable improvements make this an ideal property for the weekend rider or seasoned equestrian professional. Featuring a large, newly renovated cinderblock barn with six custom oversized stalls, two with Comfort Stall flooring, a slab floor, tack room, very large drive-in storage area, feed room, and hot/cold-water washing station.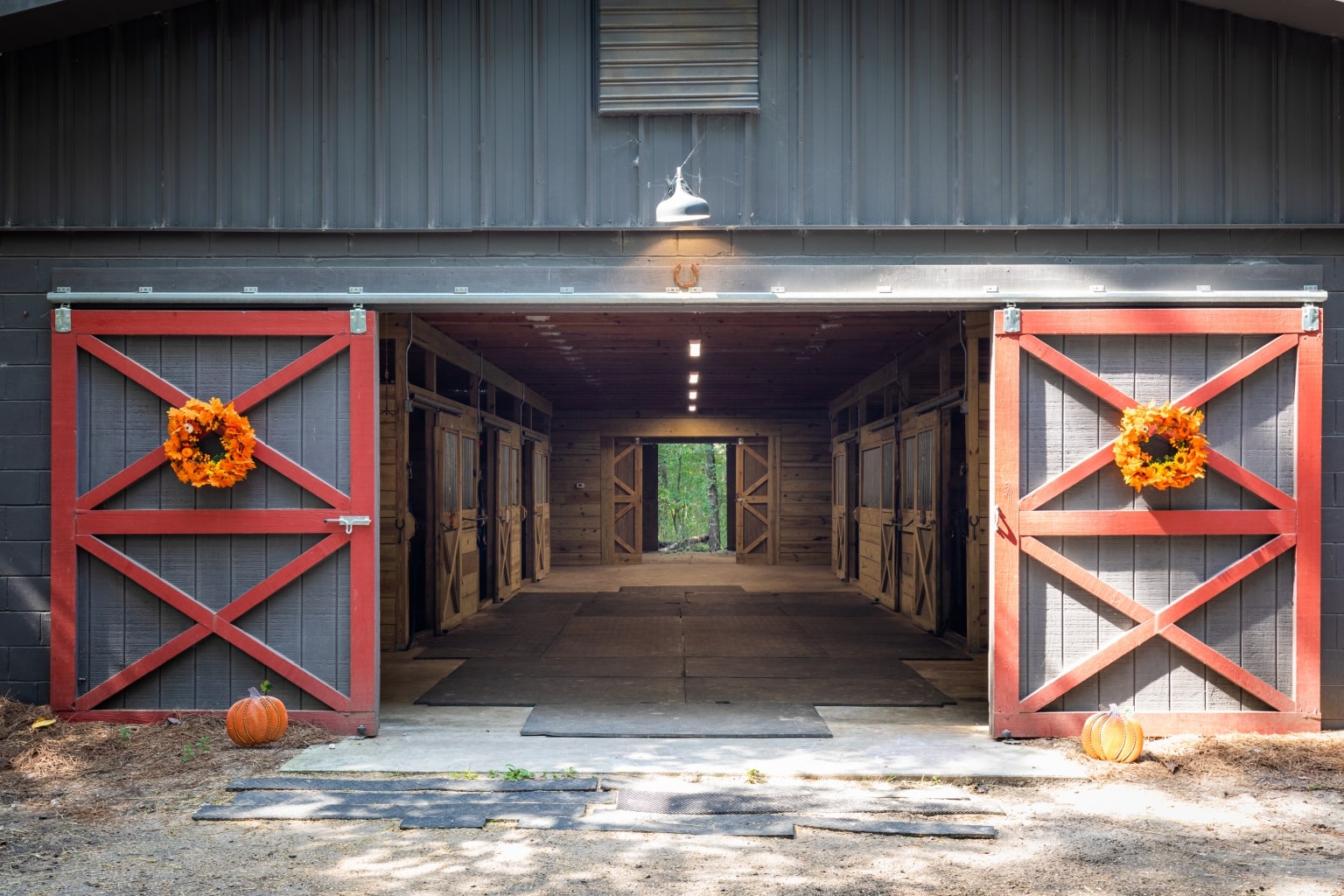 The barn has heating and air conditioning and a separate system to heat and cool the tack room. A second four-stall barn has an attached two bedroom and two bathroom fully renovated cottage for a full-time trainer or weekend guests.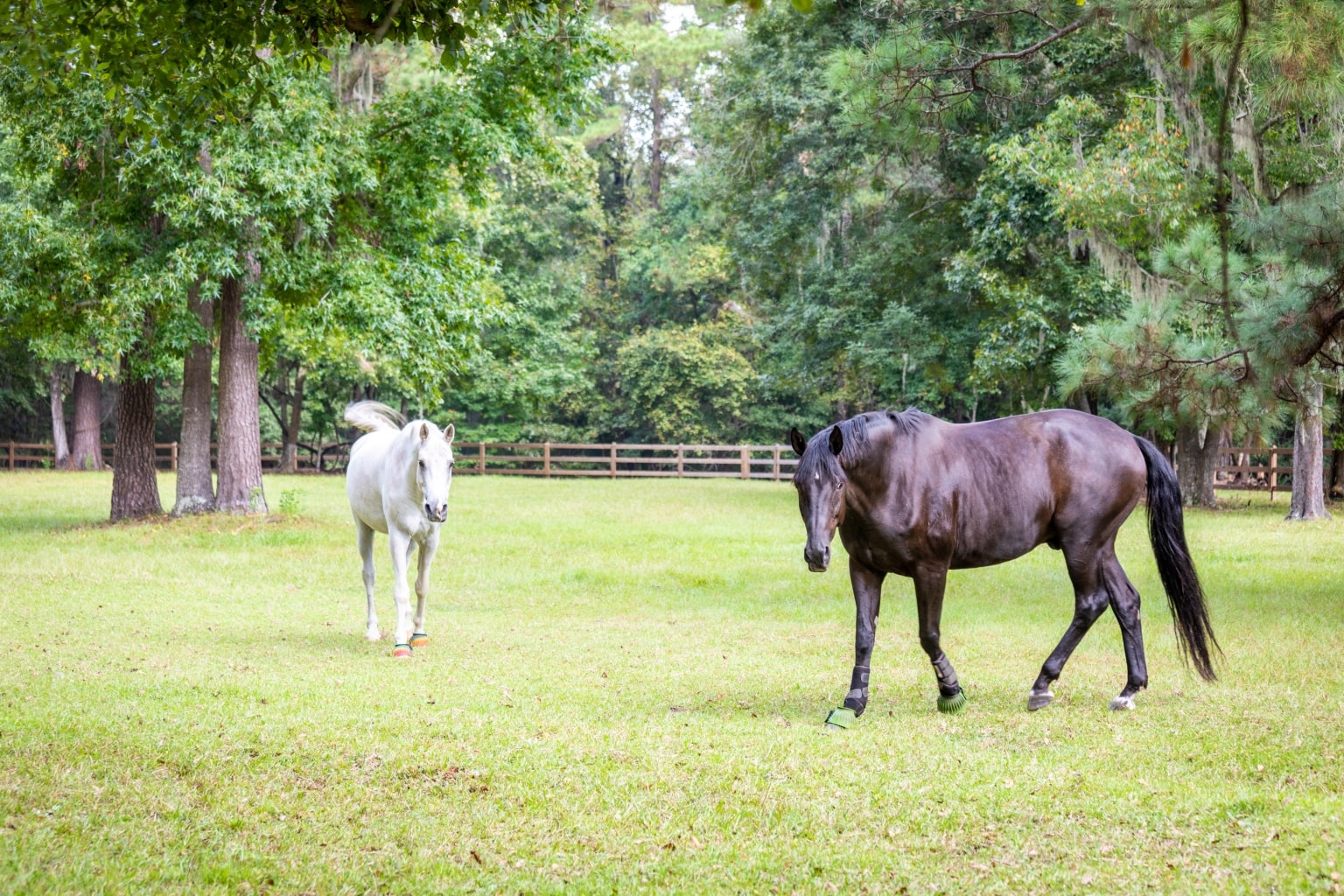 Four lush pastures and a professionally leveled and lighted dressage ring have also been added to the property.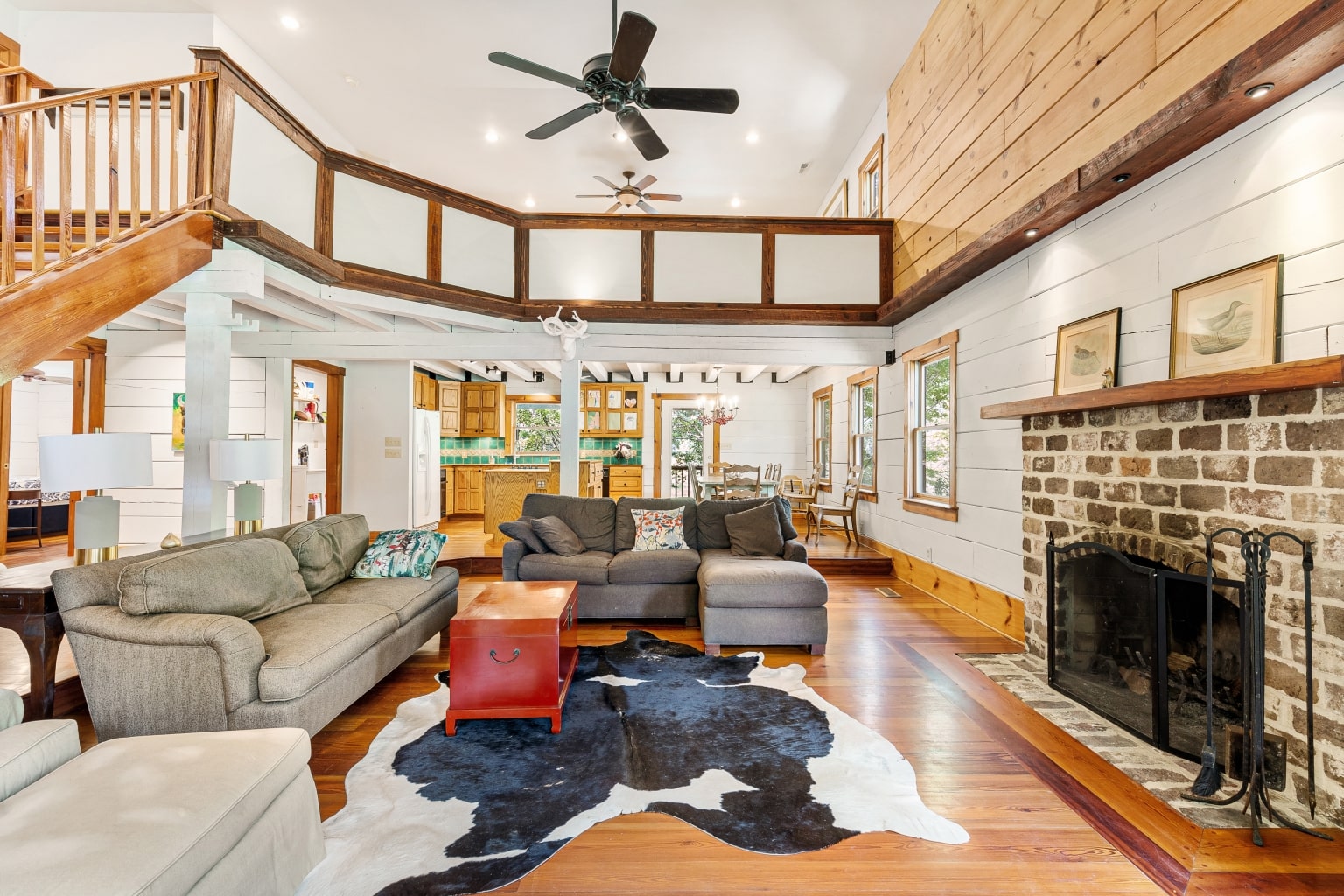 The main house is a four bedroom, two bath log cabin, built overlooking the two-acre stocked pond, perfect for cooling down pets on a hot summer afternoon or to just wet a fishing line. The main house features an open floor plan and wood-burning fireplace, and is perfect for either a weekend getaway or full-time use. The large bay windows off the living room overlook the main pastures allowing you to watch your horses, or the many deer and turkeys living here while you enjoy your morning coffee in front of the fireplace.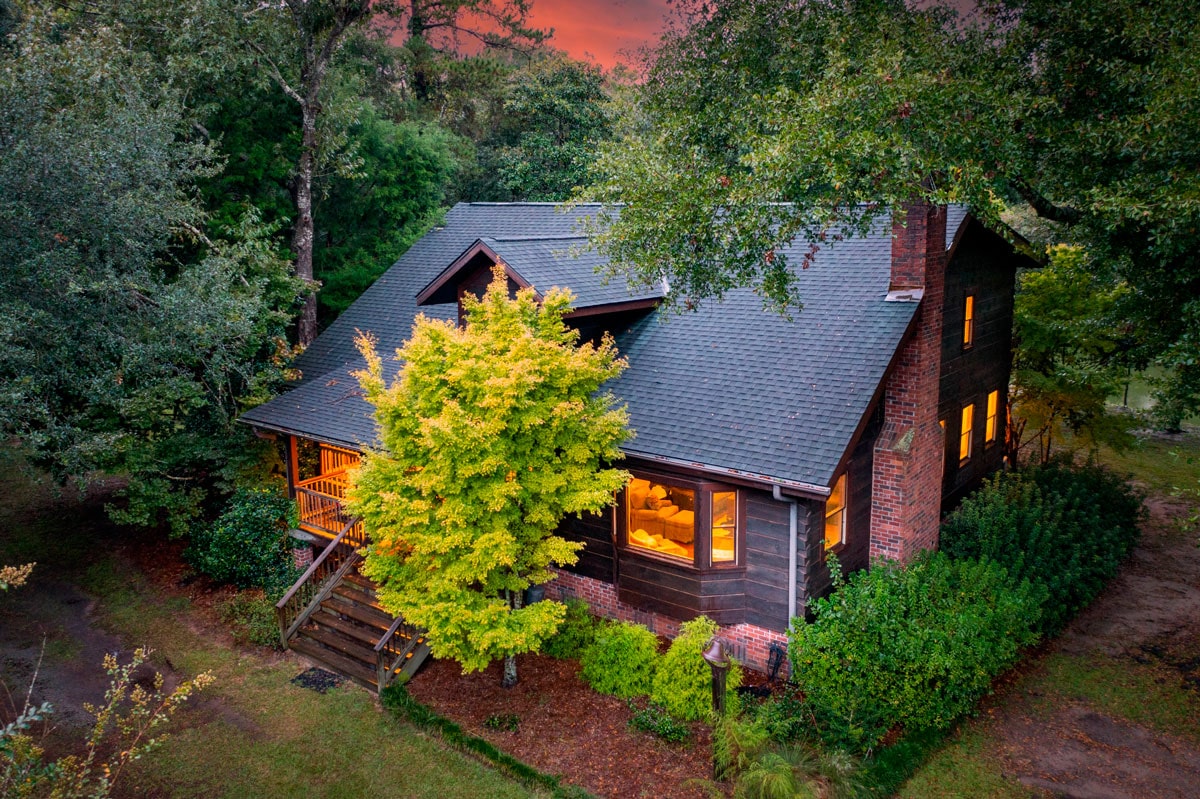 No expense has been spared in transforming this place into a premier equestrian property with over 80 acres of conserved natural sea island beauty! The only way to fully appreciate such a grand and unique property offering is to experience it in person.
Visit our website here! for more information!
All photos are the property of Carriage Properties, LLC.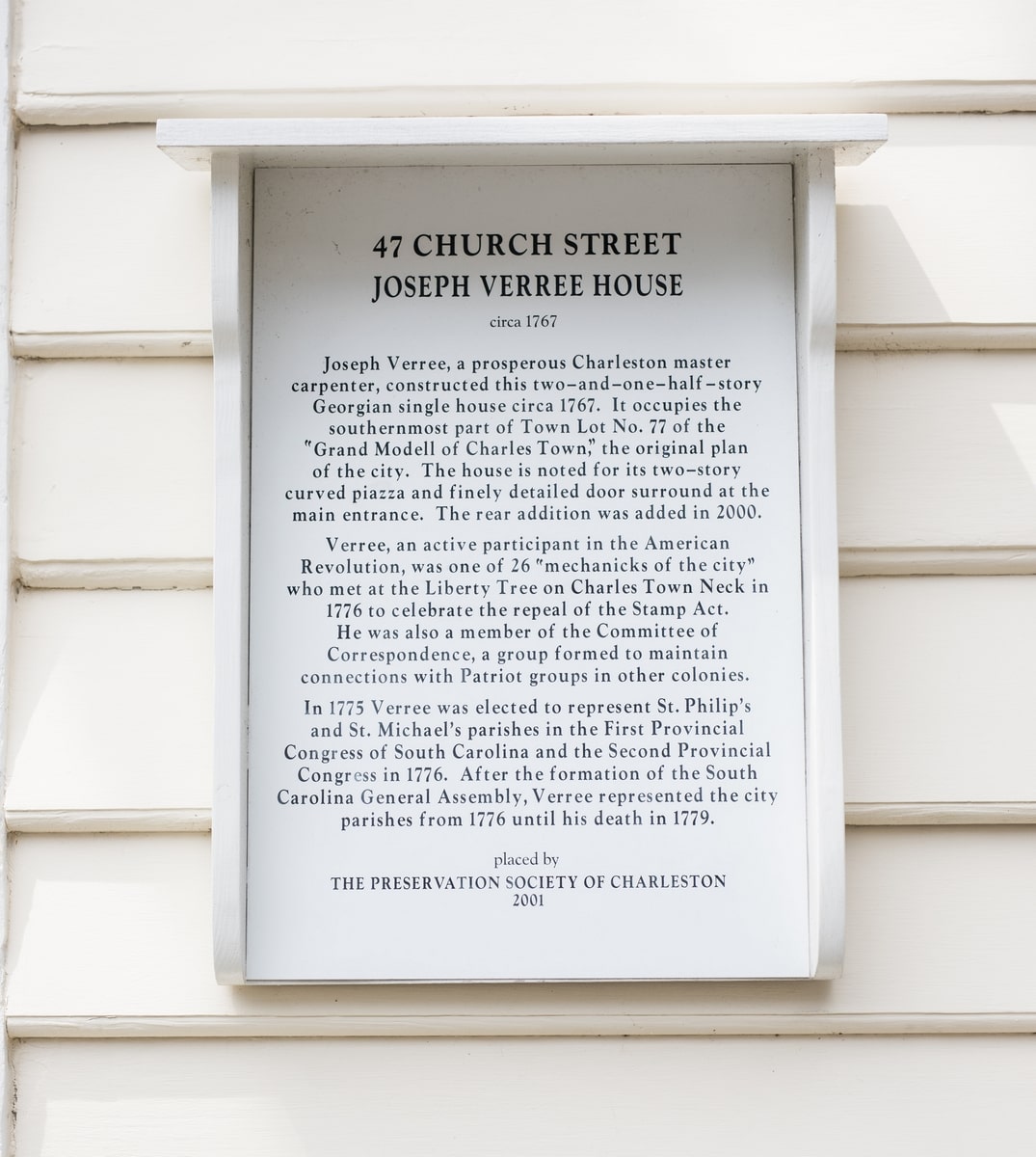 Classic early Georgian architecture graces this wonderful South of Broad home. To-the-period proportions and scale combined with modern additions allow for today's living.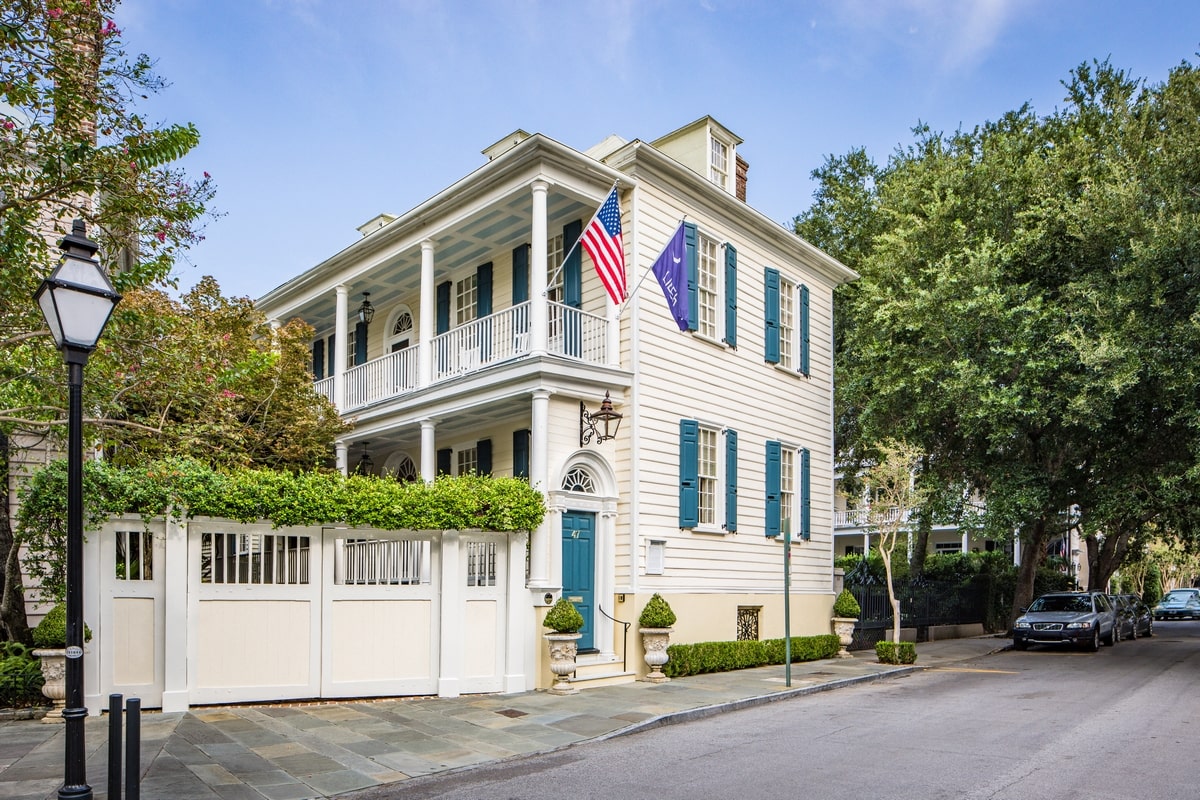 Rare curved double piazzas, early staircase detail, and tall ceilings make this home a showcase for furnishings and entertaining. The spacious master suite, with its gorgeous over mantels opens to a generous bath and closet suite. Opposite the master is another finely detailed library/den.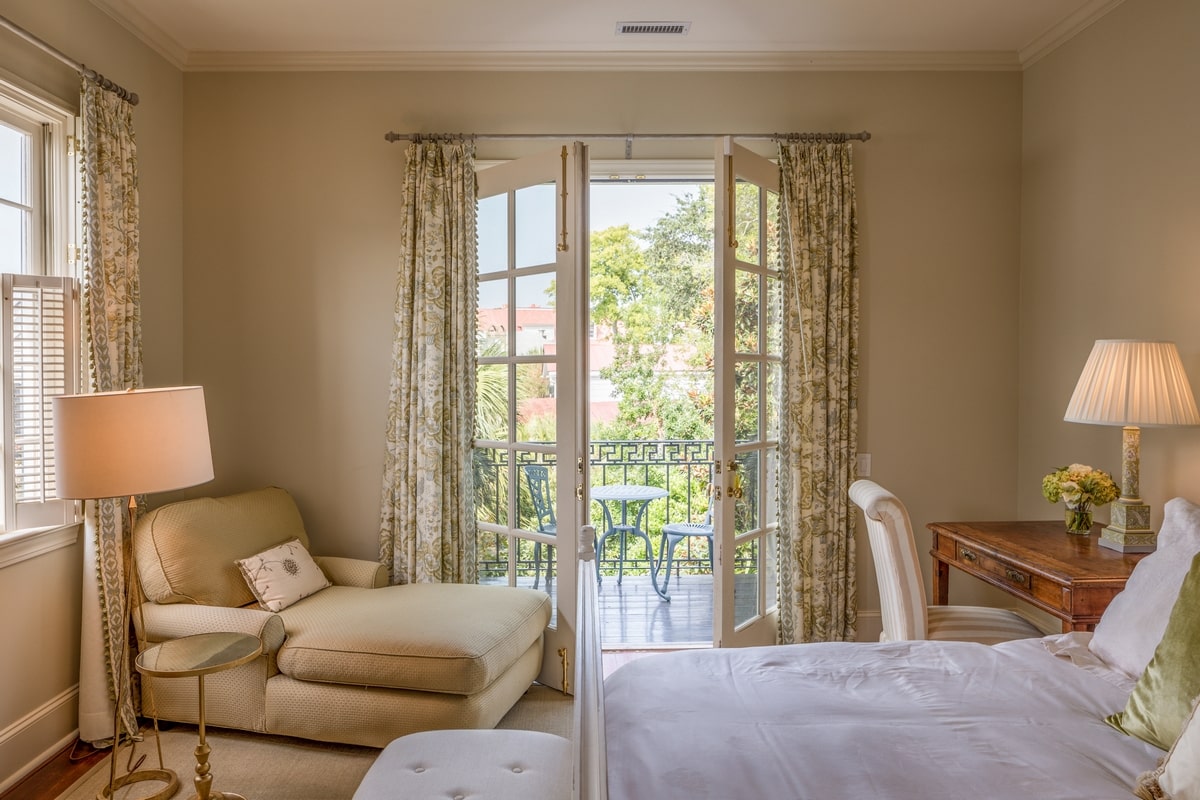 The 3rd floor is complete with a charming bedroom and bath. On the main level, behind the well designed kitchen is a comfortable den with its own full bath. At the 2nd level rear, you will find another beautifully appointed guest bedroom with en-suite bath. Both overlook an incredible private terraced garden designed by Shelia Wertimer.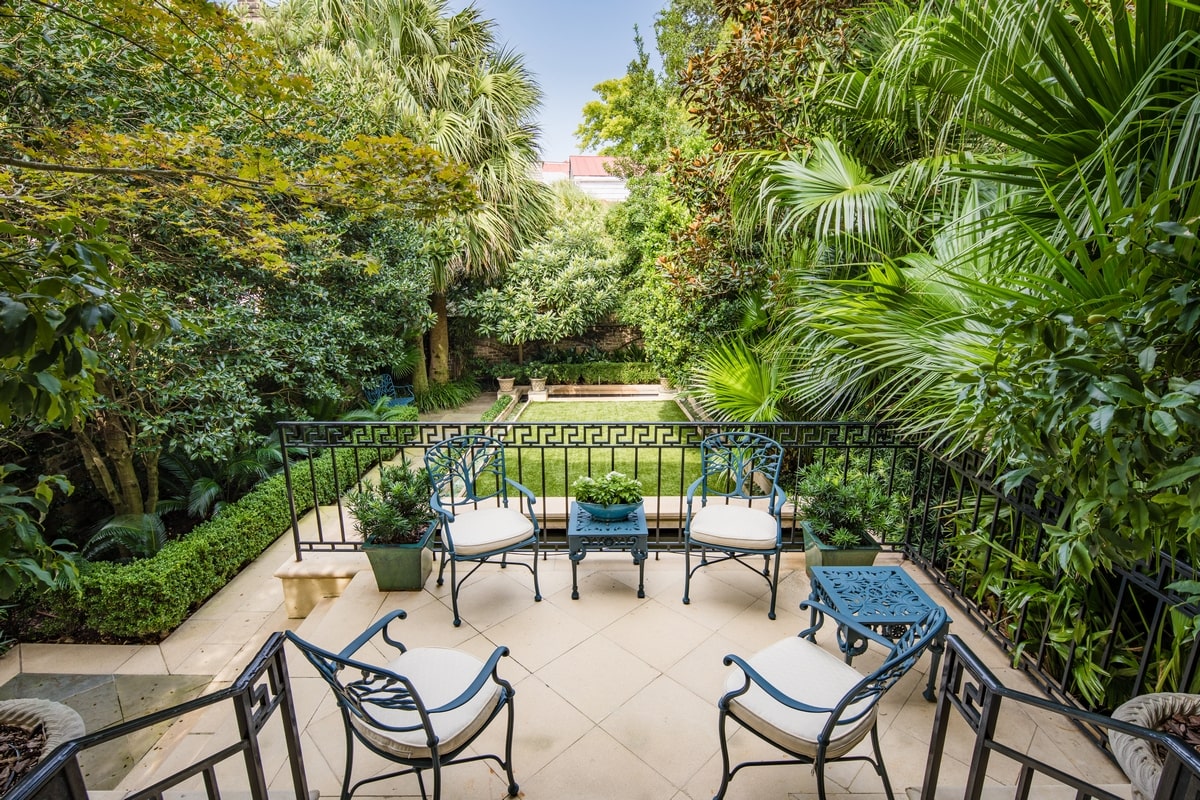 The location is picturesque and perfect. Stroll down historic Church St day or night to enjoy the beauty. Beautifully cared for, all systems up to date. Gated off street parking.
Listed by Charles Sullivan. For more information, visit our website here!
All photos are the property of Carriage Properties, LLC.
Congratulations to Melinda Laurens and Henry Laurens on the sale of their listing at 10 & 10 1/2 Legare Street! Located in the heart of the Historic District and listed for the very first time by Carriage Properties.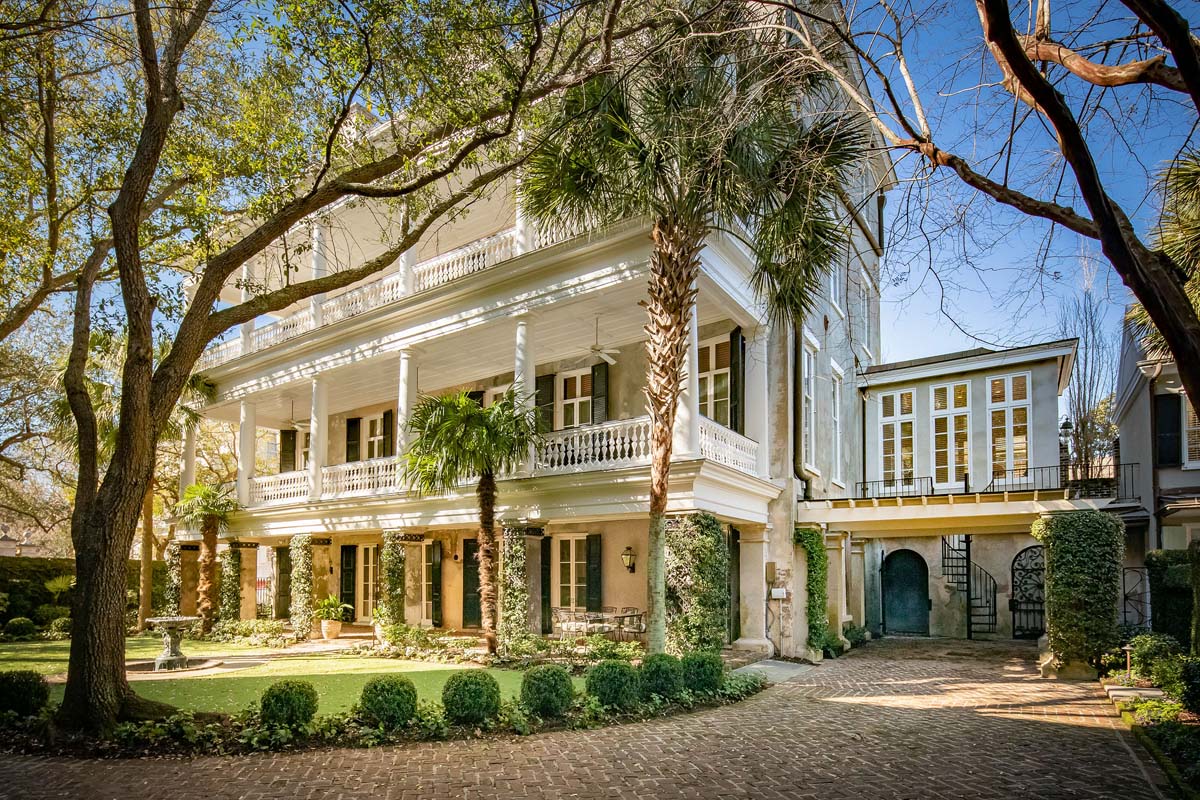 The 4-story main home boasts 5 bedrooms with 6.5 bathrooms.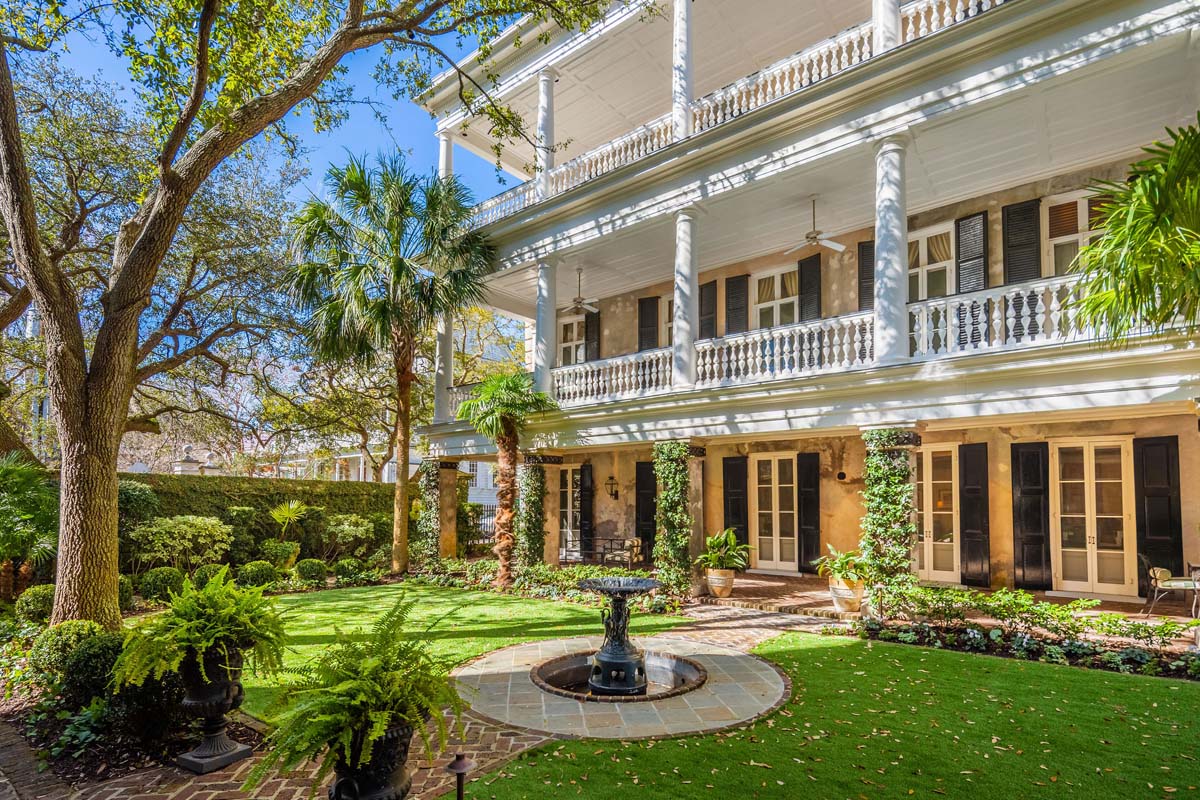 The Italiante detail of the columns lining the 2 piazzas overlooking the yard to the south compliment the structure beautifully, making this property one of the finest examples of mid-19th century Greek Revival architecture in the city. Completed in 1857 by architect Patrick O'Donnell for Edward North Thurston, the home sits on a lot originally subdivided from the Miles Brewton house to the east.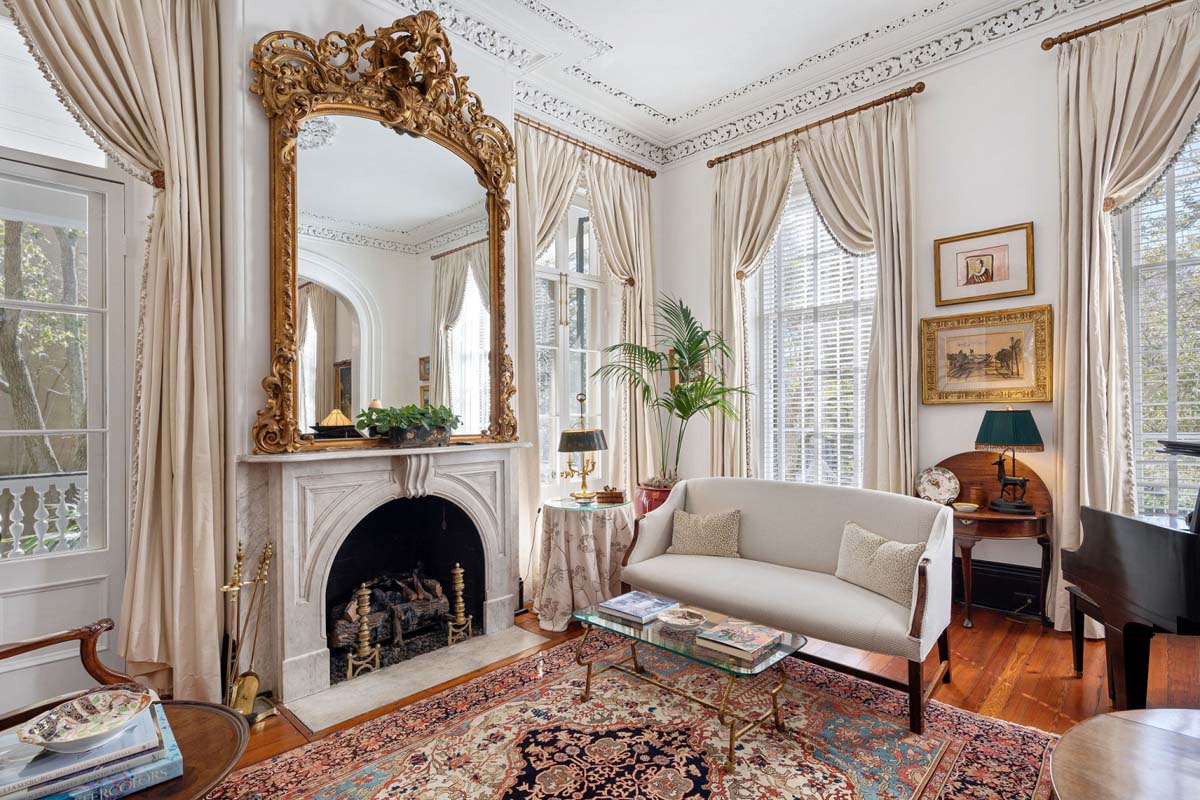 The property includes a luxurious carriage house with 3 bedrooms and 4.5 bathrooms, renovated in 2009.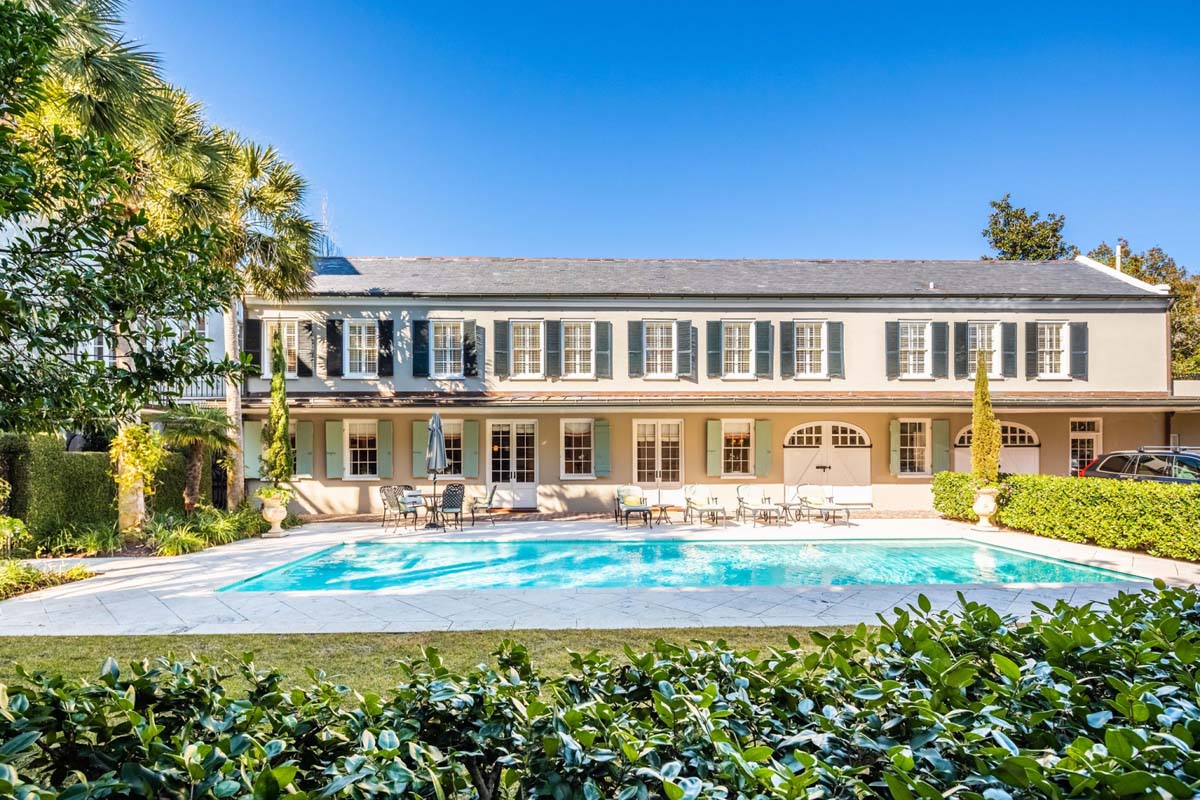 The sprawling grounds are complete with a spacious pool and outdoor area ideal for entertaining. Located one block from King Street to the east, and a few steps from the Battery to the south, this home encapsulates Charleston's unique historic charm. Off-street parking is available in the driveway.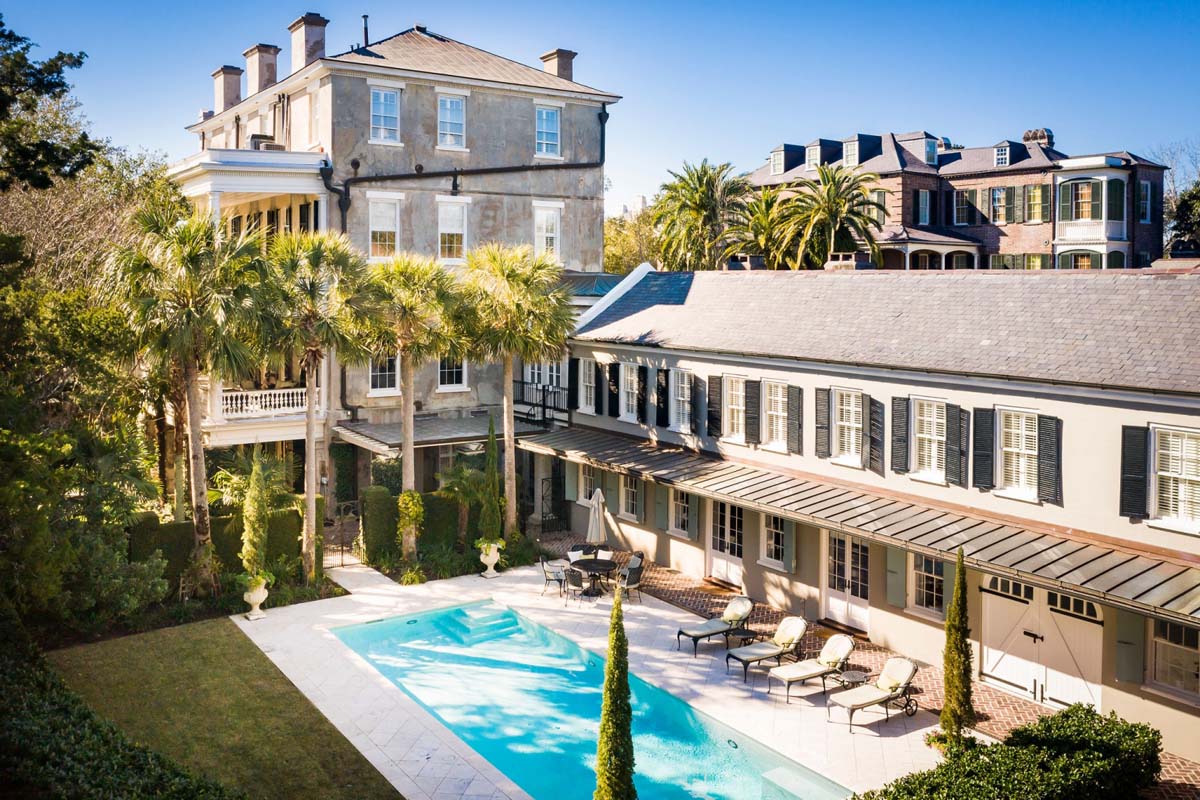 All photos are the property of Carriage Properties, LLC.
Circa 1841, 37 Hasell Street is an elegant Greek Revival mansion on a high, wide lot surrounded by easy-to-maintain gardens designed by Sheila Wertimer. Recently added garage designed by architect Beau Clowney is in the Greek Revival style to match.
Upon entering, you can feel the depth of the recent restoration which commenced in 2008-2009. From the foundation to the roof, and everything in between, it has all been carefully attended to!
Modern amenities include an elevator to 4 levels, a separate media room, office space, and multiple walk-in closets. These features make this fine home a pleasure to live in day-to-day. A true historic masterpiece.
Listed by Charles Sullivan. Visit our website here for more details about the listing.
All photos are the property of Carriage Properties, LLC.